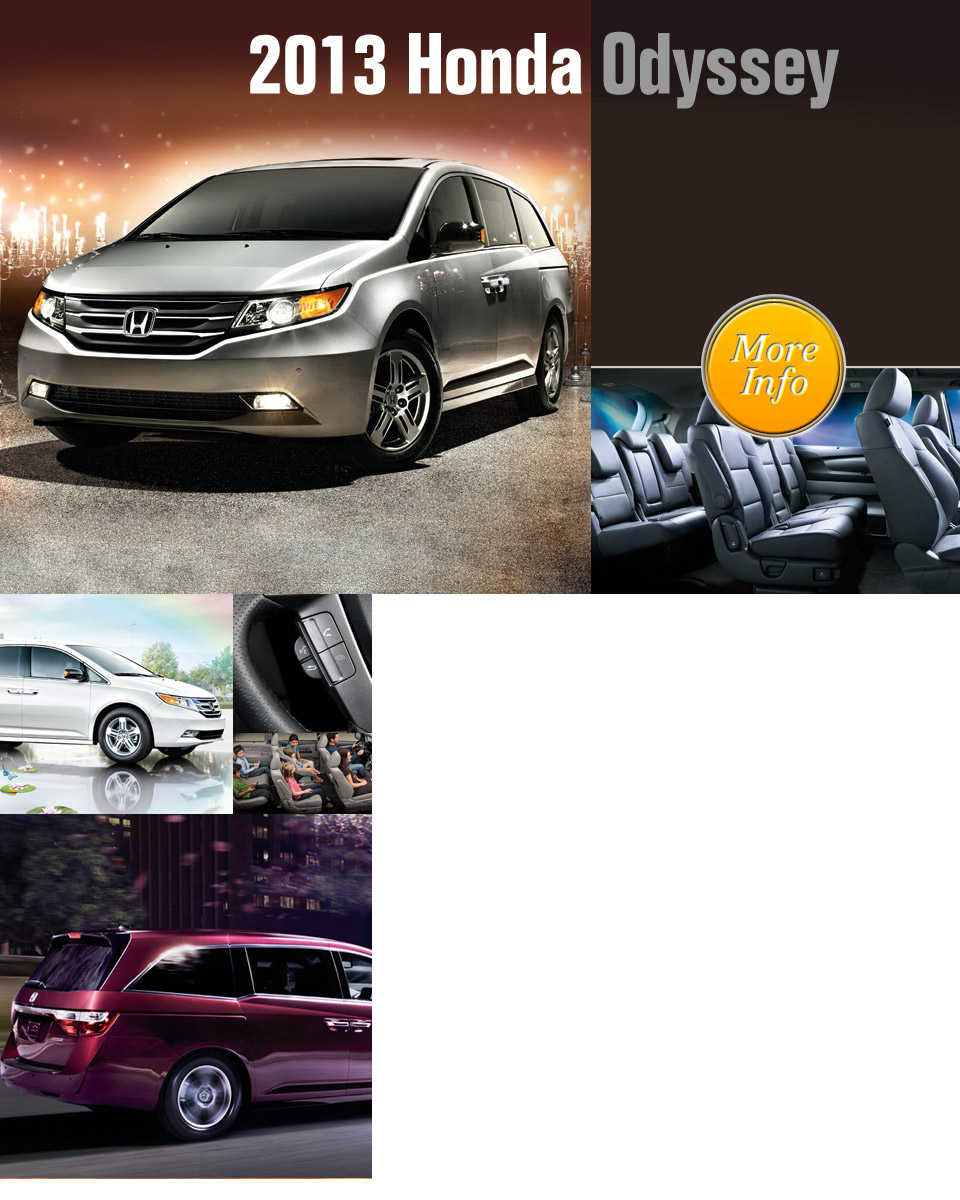 2013 Honda Odyssey in San Antonio
In a crowded segment of minivans, the 2013 Honda Odyssey in San Antonio, TX stands out. With both power to carry a full load of passengers and efficiency to get them there without great expense, the Odyssey is a unique vehicle in the market. Comfort is also a big key for the Odyssey, as Honda wants its passengers to enjoy their ride as much as possible. With great safety features to round it off, the Honda Odyssey becomes a perfect fit for consumers.
Efficiency with the Power Consumers Need
The 2013 Honda Odyssey in San Antonio, TX is a six-cylinder minivan that offers some good output at 248 horsepower. But it does this while also being very efficient. The combination of the performance and efficiency makes the Odyssey a good bet for many consumers that need to carry a full load of passengers.
Comfortable and Convenient
A big reason consumers pick the 2013 Honda Odyssey in San Antonio is the comfort factor. The van features high quality components that give it a luxury feel in the segment, but without the luxury price. This high quality allows the Odyssey to offer a very comfortable ride as well for front and back seat occupants alike. Features like the 16.2-inch Honda DVD Ultrawide Rear Entertainment System makes life easy for the driver as well, as back seat occupants can be fully entertained throughout the ride. With many other fun features throughout the interior, the Odyssey becomes an ideal ride.
Safety for the Family
When picking out a family vehicle, safety is a key factor for many people. The 2013 Honda Odyssey in San Antonio excels in the safety category with things like the Advanced Compatibility Engineering Body Structure. This increases occupant safety by using components like high-strength steel to distribute crash energy evenly and make the vehicle safer overall in the event of an accident. Other features include Dual-Stage air bags, active head restraints, anti-lock brakes and much more. These added features just make the Odyssey the perfect family vehicle. Fill out the form above and a professional at Benson Honda will be in touch.