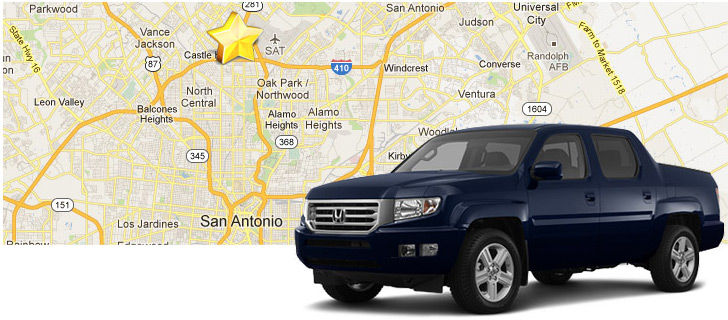 2013 Honda Ridgeline in San Antonio, TX
Have you ever wanted it all in one truck? Your request has been answered in the form of the 2013 Honda Ridgeline in San Antonio, TX. Available now at Benson Honda, the Ridgeline is ready to do everything you need it to.
The Ridgeline is Ready
Many people who choose to purchase a new truck do so for the hauling capability. It makes perfect sense right? If you need to move something, searching out the person who owns a truck is a traditional practice. The 2013 Honda Ridgeline in San Antonio doesn't back down from any hauling challenge. The Ridgeline has a Steel-Reinforced Composite Cargo Bed that is stronger, yet lighter, than steel. It is able to hold the heaviest of loads thanks to steel crossmembers underneath the bed. And the dimensions of the bed work out to your advantage as well, with 49 ½-inches between wheelwells that gives it more cross space than others in the class. There's even an In-Bed Trunk that allows a safe place for materials to be stowed.
Performance minded
While there's no debating the convenience of the 2013 Honda Ridgeline in San Antonio, TX, it is actually also a very fun truck to drive. This is thanks in part to the powerful, yet efficient 3.5-liter six-cylinder engine that is capable of 250 horsepower and 247 pound-feet of torque. Better yet, the engine is mated to a 5-speed transmission that transitions perfectly to provide outstanding fuel efficiency for the full-size truck segment. There's really no reason to delay. When you add up the advantages of the 2013 Ridgeline and compare it to the competition, it's easy to see why it is such a beloved truck in the industry.