2014 Honda CR-Z San Antonio
There are a lot of misconceptions about hybrids: they're slow and underpowered, expensive, unreliable, and require that the owner tuck in their shirt and wear glasses. Though those claims may be true for other car manufacturers, they are far from the truth when it comes to the 2014 Honda CR-Z in San Antonio TX.
The sporty two-seater makes driving a hybrid fun. Too much power drags down the fuel economy, and as efficiency is the reason consumers purchase a hybrid, power is often sacrificed. That's not the case in the Honda CR-Z. In the 2013 model, the 1.5-liter engine was paired with a 15-kilowatt electric motor which added 20 horsepower and provided a combined output of 130 horsepower and 140 lb-ft of torque. It's no pickup truck, but when compared to the horsepower of most hybrids, which usually hovers just under 100, the Honda CR-Z is quite powerful. Specs for the 2014 model haven't been released yet, but an increase from the 130 horsepower of the previous model would not be surprising.
Get the 2014 Honda CR-Z in San Antonio
The sportiest and most affordable hybrid around is the 2014 Honda CR-Z in San Antonio. Sport pedals and an aluminum shift knob add to the sporty feel of the CR-Z add to the fact that the vehicle is the exact opposite of all of those hybrid fallacies.
It won't be long before you can stop into Benson Honda and find out how the 2014 Honda CR-Z is changing the way that hybrids are viewed. It has not been released yet, but it is expected to hit showroom floors quite soon. While you wait, fill out the form on the page and the experts at Benson Honda will help you with whatever you need.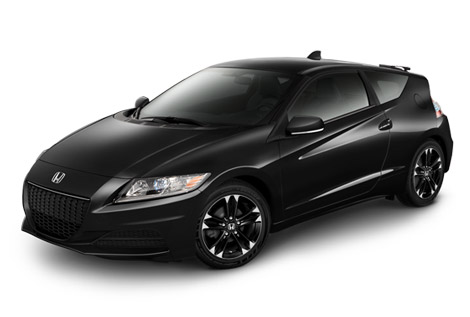 [1]Based on 2013 EPA mileage ratings. Use for comparison purposes only. Your actual mileage will vary depending on how you drive and maintain your vehicle.