2014 Honda Fit in San Antonio TX
There aren't many vehicles out there as capable as the 2014 Honda Fit in San Antonio, TX, as the subcompact cars is one of the most efficient and versatile in its class. If you're looking for superior performance and efficiency, we can assure you that you will find both in the 2014 Honda Fit.
Under the hood, the 2014 Honda Fit employs an efficient 1.5-liter four-cylinder engine that produces an output of 117 horsepower, which may not seem like much, but when you take the size of the Fit into consideration, the output is actually quite impressive. There aren't many other subcompact cars on the market that are producing power like the 2014 Honda Fit in San Antonio, TX. To help get the most out of that power, the Fit is equipped with steering wheel-mounted paddle shifters that allow you to put the performance of the Fit at your fingertips, making the subcompact extremely fun to drive.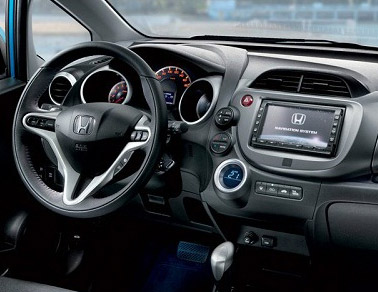 Interior of the 2014 Honda Fit
The impressive capabilities of the 2014 Honda Fit in San Antonio, TX don't end there. The interior of the subcompact car is extremely spacious for its size, but it also employs a number of features which help to maximize that space.
When the Honda Fit is at the full five-passenger capacity, the hatchback provides a cargo volume of just over 20 cubic feet behind the second row of seats. However, when you need to store, the Honda Fit can easily be converted to fit just about anything that you can imagine. Now we know where the subcompact got its name from. With the split-folding rear seatback collapsed, the Honda Fit is able to accommodate roughly 57 cubic feet of cargo. It's seriously hard to believe that the Honda fit is classified as a subcompact car.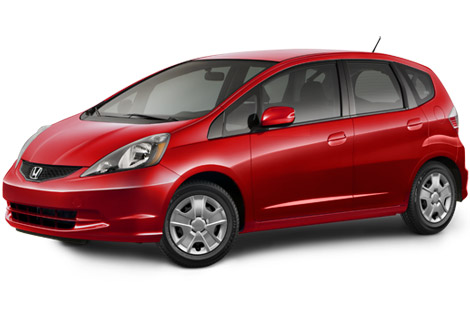 Get the Honda Fit in San Antonio TX
The number of features that are placed inside the 2014 Honda Fit are also extremely impressive, however, they're not just crammed into the cabin. All of the features found in the Honda Fit are strategically spread throughout the interior to increase the levels of comfort and accessibility.
If you're interested in owning the 2014 Honda Fit in San Antonio, TX, be sure to get in touch with the experts at Benson Honda. Their team knows just about everything there is to know about the Fit, and is always more than happy to help you with any questions or concerns that you have.
Schedule Testdrive